FRANCISCO SILVA
I started this year contemplating how sparse 2018 was for me. Didn't watch as many films as I'm used to, and worse, kept it to a narrow range of represented countries (three, in fact). It's like I made a mockery of my obsession for the medium, and now both future and past me hate my 2018 self. It could be the excuse that I got married, got pregnant, was unemployed for a good amount of the year, and abroad for another good chunk. But in the end I'm the one to blame for the fault – I even missed some of the Netflix films and, as of today, I'm yet to see Ballad of Buster Scruggs, Annihilation and Hold The Dark (and I consider Jeremy Saulnier the most exciting new American filmmaker). They were right there for me to see in my own comforting couch, but alas…

Missing from this list are also works from filmmakers that I know I'll regret not catching in the big screen – Shoplifters, Cold War, Widows, Let The Sunshine In, Peterloo and Faces Places all have the look, and the weight behind them, to join this group of 10 should I ever revisit it later this year.

And yet this is still a good group of 10! Solid and diverse, indicative how exciting 2018 was for cinema. A year that blockbusters not only vindicated their position in pop culture, but opened themselves to non-white male filmmakers. A year that, to my mind, saw the birth of no less than two (and maybe 3) bona fide classics. And that not only helped to mitigate how frightening and tumultuous of a year it was, but also channeled some of the anger that we'll need to see us through 2019.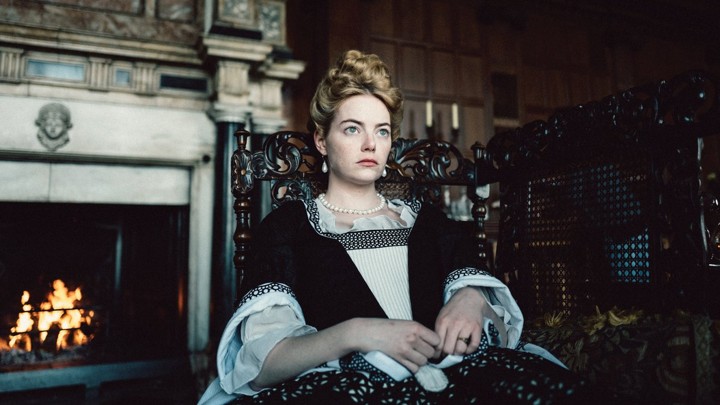 0. The Favourite
The first Yorgos Lanthimos I enjoyed because it felt that it had a genuine drive behind it. The period setting is only incidental, as the film seems to play by its own stylistic rules, that lie somewhere between A Clockwork Orange and Barry Lyndon. It's obviously not historically accurate, but at least it's not pretending to try and understand history through the prism of modernity. Instead it delivers dry humour, sometimes grotesque, and a honest to God great moral thesis (something new to Lanthimos). And holy shit Olivia Coleman! The range she has!




9. Sorry To Bother You
As subtle as a good hip-hop song, the first film of musician Boots Riley lives, dies and resurrects by its own rules. Starting as a satirical allegory for institutionalized racism, it snowballs into a monumental avalanche of anti-capitalist sentiment. It's like Terry Gilliam's Brazil if it was trying to save the world and not just be quirky and zany. Bustles with life and anger, and then grabs you by the balls and won't let go until way past the credits. And it has the most genuine "what the fuck" moment I've seen all year.




8. Leave No Trace
Debra Granik's follow-up to her seminal Winter's Bone is not as grim but still as compelling. A father (Ben Foster) protecting his daughter (Thomasin Mckenzie) from the perils of the outside world is usually grounds for easy dramas about the rift between generations. But when they are forced to join society, what separates both characters is much deeper and poignant. Quiet and contemplative, and yet it ends in such a hopeful note that is pretty much the kind of feeling we need today to remind us that there's a way through. If there's any justice in the world Thomasin McKenzie would get a nomination for an Academy Award.




7. Suspiria
Luca Guadagnino's re-imagining of Dario Argento's classic starts with the right foot by being almost completely different from the original. It's denser and drenched in so many metaphors I wouldn't put it past it that many of them are red herrings. So extravagantly directed that no two shots are the same, it paces itself during almost 3 hours to reach the most over-the-top blood-drenched finale since the Evil Dead remake. Tilda Swinton turned heads by playing so convincingly several different characters (one of them an old man), but I still believe that it's Guadagnino's audacity that made this worth it. I mean, the nerve!




6. You Were Never Really Here
The second film directed by a woman in this list is also the most brutal of them all. Joaquin Phoenix plays a quiet contracted killer that sees himself in a situation where he has to protect a defenseless child. Haunted by suicidal thoughts, and a particular traumatic past, this take on the "man on a mission to protect the princess" not only goes out of it's way to break the rules, it completely shatters them and deems them irrelevant. The plot is so thin anything else I could say would be a spoiler, but the slow pacing, and Lynne Ramsay's keen eye make this the best anti-Taxi Driver we didn't know we needed.




5. Roma
How hard is it to make a film set a decade before I was born, in a different continent, that I end up relating so much I was almost nostalgic for a time and place I never experienced? According to Alfonso Cuaron it's really not that hard at all! The story of his childhood told through the perspective of his caretaker (Yalitza Aparicio) is more than just a series of episodes about life in Mexico. No, it's imbued with so much humanity and social consciousness I was emotionally in cackles even before the one birthing sequence. And for someone who admits, right upfront, to have experienced all this from the side of rich privilege, it looks into all the social divide in the least patronising way possible. Cuaron's best film since Y Tu Mama Tambien.




4. The Square
It's ironic that Ruben Ostlund's film won the Palme d'Or as one of its targets are the elites amusing themselves with art that never really confronts them. Set in the art world of Stockholm, it follows a curator dealing with both professional and personal issues as he's about to open a new controversial exhibition. But the boldness, the insolence, comes from little moments where its protagonist (and, more often than not, other men – because it's always men) can't deal with their own masculine insecurities. It's a theme that Ostlund had already explored in his previous film Force Majeure, but here he cranks it up to 11 to make sure nothing is left unsaid. It also has, hands down, the best scene of the year – you'll know when you see it.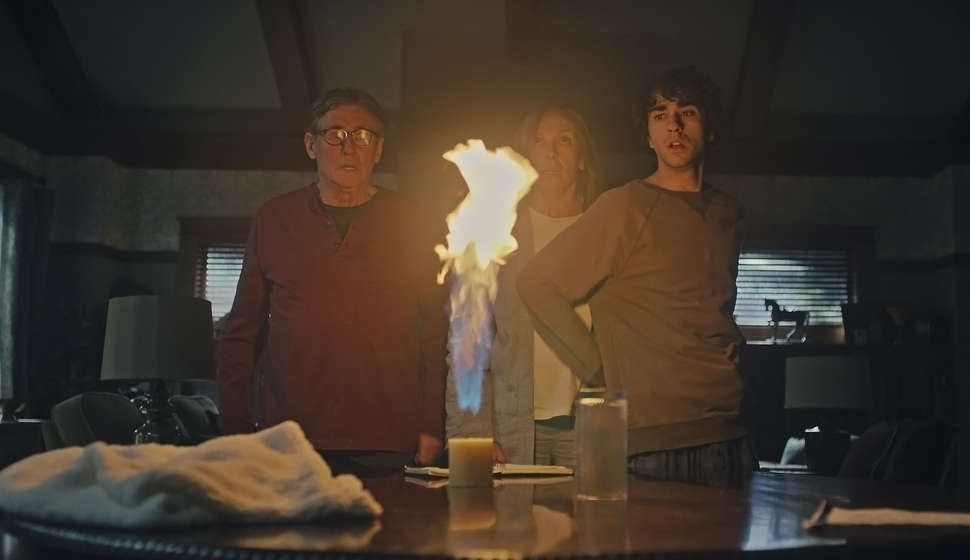 3. Hereditary
I don't know if the genius of Ari Aster's film debut is how well it was conceived, or if part of it came from the impressive marketing campaign that managed to hide the reveal in the inciting incident from everyone! But whatever it was, watching Hereditary remained an unnerving experience only accentuated by how gladly lost I was in that plot. By the point the climax kicked in I was already convinced and willing to take whatever resolution Aster wanted me to have. Toni Collette is tremendous and sadly forgotten this awards season.




2. Blackklansman
I could write 1000 words on Blackkklansman alone and still feel like a lot was left unsaid. The true story of an undercover police operation to infiltrate a KKK chapter is organised by an African-American police officer (John David Washington in terrific form) and his white-Jewish partner (Adam Driver). And yet Spike Lee takes this opportunity to shed a light to cinema itself, the medium he uses to tell this story. The film starts with a sweeping epic shot from Gone With The Wind that culminates, with patriotic fervour, with the flag of the Confederacy. Later on, in the centerpiece of the film, a group of Klansmen watches and cheers D. W. Griffith's Birth Of A Nation. An angry Spike Lee always brings the best out of himself, but here he exceeded the expectations by holding his own peers accountable. And, if that wasn't enough, finishes with a footnote that goes all the way to MAGA-wearing hats and Charlottesville, like turning a mirror at its own audience. The revolution may not be televised, but it'll start here.





1. Phantom Thread
"It fucked me up! This is cinema". The words of Jordan Peele about Paul Thomas Anderson's last film, and I can't disagree with them. Almost feels like cheating putting this film on the list as Anderson seems to now be working on a different realm than the rest of his colleagues. There was a time that I could pinpoint the references, homages and inspirations behind a new Anderson film but now if he's fishing for ideas somewhere must be from an interdimensional portal where time and place are interchangeable.
The plot starts like many others about troubled artists (always men) destroying their pure virginal muses (women). In this case is Reynolds Woodcock (Daniel Day Lewis) enchanting Alma (Vicky Krieps, severely underrated), but it's only time before Anderson throws us an unexpected curveball to break any convention or expectations we might have on this subject. All this so perfectly shot, so formal and concise. Every scene presented, beat by beat, with such security. Every frame is so gorgeous they could all be in it's own museum. And maybe this will be Anderson's downfall, this almost academic perfection so air tight it doesn't lead itself to the unpredictability of mistakes. Because, in the end, Phantom Thread isn't even close to be his best film, precisely because it lacks flaws. But for 2018 there's no other answer. Or if there was it would feel like a betrayal.